SimpleReport is a fast, free, and easy way for your organization to report results to public health departments.
Easy to set up and use
100% free
Works with any diagnostic test
Maintains HIPAA standards
How it works
SimpleReport fits into your existing workflow.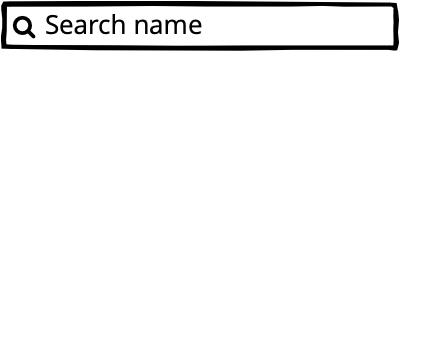 No more repeat data entry
Skip re-entering the same data every time you report. Just pull up a name and click a few buttons, or upload a spreadsheet. It's that easy.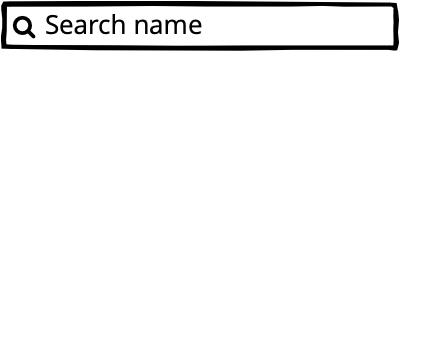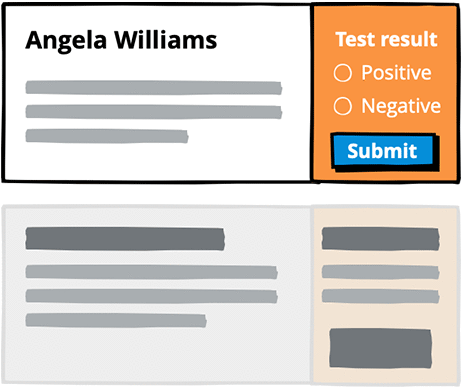 Reporting done for you
SimpleReport automatically converts your data into the format required by your public health department. Real-time reporting submits test results the moment you record them — saving you time.
What you need to know
Signing up for SimpleReport is easy. Only one person from each organization or workplace has to sign up and verify their identity. Then you're ready to test.
If you're in a state or territory where we're already set up, you can sign up now and expect to be up and running in about a week. Otherwise, you can join the waitlist, and we'll let you know when SimpleReport comes to your area.
You won't need to install an app or buy any fancy equipment. As long as you have a computer or tablet with an internet connection, you can use SimpleReport.
SimpleReport automatically sends data to your state public health department. If your local public health departments don't receive this data directly from the state or have additional requirements, SimpleReport can send the data directly to local public health departments too. If you're curious about particular reporting requirements, have a look at the SimpleReport data catalog.
Check out the SimpleReport demo to try out features using sample data. See how SimpleReport could work for you.
Go to the demo
Where you can use SimpleReport
SimpleReport is available in many parts of the country and is quickly expanding to new states and territories.
Ready to simplify your COVID-19 reporting?
If you report to a location where SimpleReport is already set up, you can sign up now. If not, join the waitlist and we'll let you know when SimpleReport is available to you.
Free and created by the CDC
Developed for testing sites and public health departments, SimpleReport is 100% free.
Safe and secure
Test results and patient information are securely stored and protected by two-factor authentication, database encryption, and HTTPS.